Triple A Boys All State Basketball Team announced!
VirginiaPreps.com is proud to present the
2007-08 Group AAA Boy's All-State Basketball Team.
The site's ten member first team, and ten
member honorable mention choices were selected by Robert N. Blakey, our Senior
Boy's Basketball Editor and Matthew Hatfield our Eastern Region Senior Writer.
Chosen as the Player of the Year was Kecoughtan's Ricardo Ratliffe, who
averaged over 26 points per game as senior. T.C. Williams coach Ivan
Thomas was selected as the site's AAA Coach of the Year, after leading the
Titans to the state title, the schools first since 1977.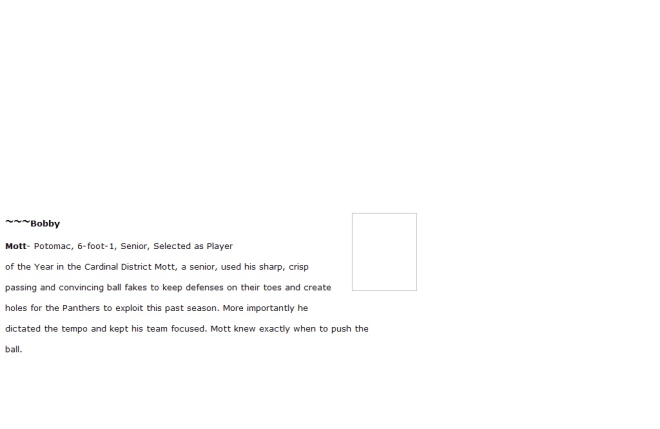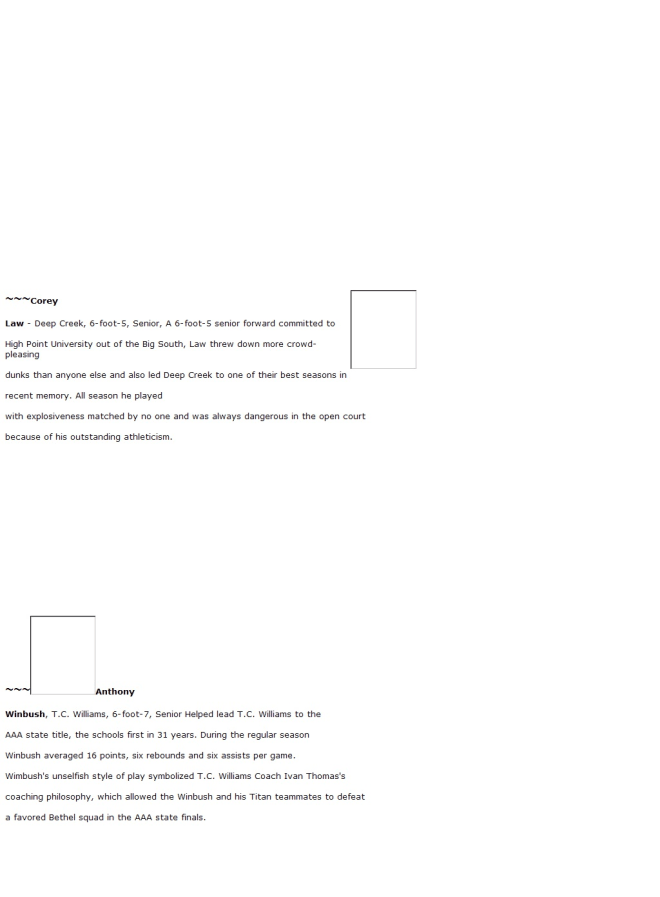 Honorable Mention: Cadarian Raines, Junior Petersburg
Travis McKie, Sophomore, John Marshall
Terrance Townes, Senior, GW-Danville
Marcus Quarles, Senior, Mountain View
Erick Etherly, Senior, Annandale
Ryan Davenport, Senior, Langley
Antone Exum, Junior, Deep Run
Travis Keels, Senior, LC Bird
Andre Williamson, Senior, Prince George
Jaquan Parker, Junior, King's Fork