Phantoms Return to State Final for First Time Since 2011
The Phoebus Phantoms will play in the State Championship game for the 1st time since winning the title in 2011 after defeating Culpeper County 35-14. The Phantoms won seven state titles from 2001 thru 2011, including four straight championships starting in 2008.
The Phantoms defense allowed only two touchdowns and senior Barry Hargraves had 168 yards from scrimmage with three touchdowns.
Hargraves scored on the 1st play from scrimmage, running 60 yards for a touchdown to give Phoebus a 7-0 lead. However, It was the last time Phoebus would have the ball in the 1st quarter as Culpeper County used up the remaining 11 minutes with a 22-play scoring drive. Javae Colclough scored on the 1st play of the second quarter with a 3-yard touchdown run on 4th down that tied the game at 7-7.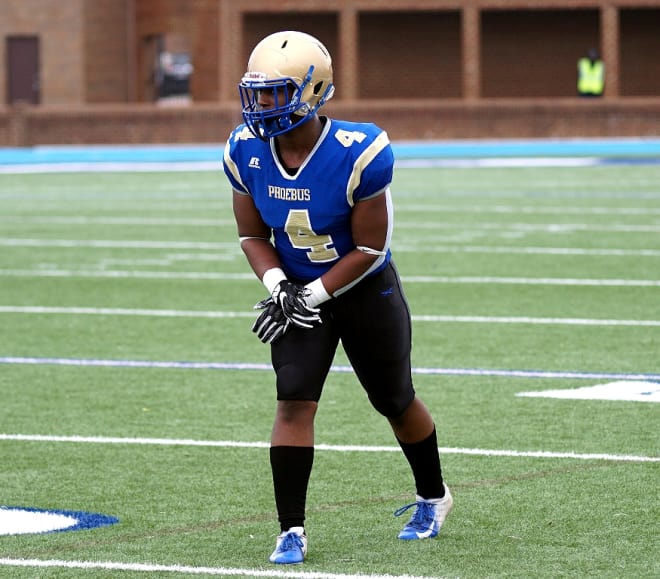 Hargraves answered on the Phantoms next possession taking a pass 59 yards from Chris Daniels with 9:45 remaining to give Phoebus a 14-7 lead.
The Phantoms added another score just before the end of the 1st half with a 9-play, 52-yard scoring drive. Daniels, who finished the game completing 10 of 11 passes for 210 yards, connected with Anthony Turner on a short swing pass for a six yard touchdown reception.
Long drives by Culpeper County limited to Phoebus to only one possession in the 3rd quarter. However, Hargraves again made the key play by throwing the ball completing a 39-yard pass to John Tucker that setup a 3-yard touchdown run from Turner. Phoebus led 28-7 at the end of the 3rd quarter.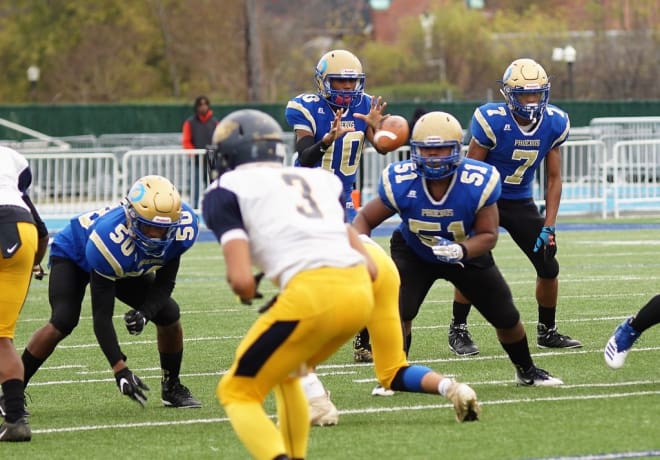 The 4th quarter started with a Culpeper County touchdown that cut the lead in half 28-14. The Blue Devils ended a 14-play drive with a 21-yard touchdown pass from Nazier Mcdonald to Javae Colclough.

Phoebus scored quickly needing only four plays and two minutes to put the margin back to 21. Hargraves ran a post pattern and hauled in a perfectly place ball in the endzone for a 35-14 lead with 9:31 to go. The Phantoms all but ended the game when cornerback Latrelle Smith stepped in front of a pass for an interception.
Phoebus held Culpeper County to 133 yards on 45 carries. The Blue Devils ball control offense dominated the time of possession but it was the best offense when trailing by three touchdowns in the second half. Junior defensive end Josiah Silver and Toray Newsome made more than a half dozen tackles.