Oscar Smith Names Scott Johnson New Football Coach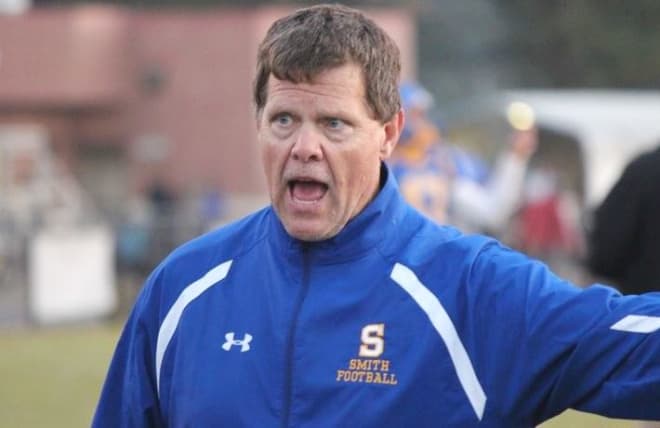 Scott Johnson didn't know if he'd ever take the position of Head Football Coach again. In fact, when he became an assistant coach at Oscar Smith, he was perfectly content with that role for the remainder of his carer.
However, he's set to embark on a unique challenge as he becomes the Head Football Coach of the Oscar Smith Tigers for the 2017 campaign.
"It's one of those things where the job found me more than I found it. It's such a good team coming back, a good program that has been established... you never say never," Johnson told VirginiaPreps.com.
"More than anything else, I think it's a comfort level. I know they wanted to try to keep it in-house and didn't want to disrupt the system. To be honest, I think I was just in the right spot at the right time."
Johnson, who'll turn 60 in November and also teaches U.S. History at the school, was 28-25 in five seasons as Western Branch's Head Football Coach from 2007-11. That included a pair of playoff appearances in 2007 and 2008.
He's been an assistant coach in the Southeastern District more than 30 years. That included serving as defensive coordinator on Indian River's 1995 state title winning team.
Johnson is the third Head Football Coach for the Tigers in as many seasons. He served as an assistant coach under the previous two coaches, Rich Morgan and Bill Dee.
"Working with Rich and Bill, both of those guys are such good coaches. Rich laid the foundation and Bill continued to grow it. It's not like it's broken and you have to go in and fix it," Johnson commented.
"What Smith has done for the past decade and a half, we want to keep that going when it comes to that work ethic as well as continuing that hard-nosed philosophy and hard work in the weight room.'
Morgan went 164-20 in 14 seasons at Oscar Smith, leading them to a record 12 consecutive Southeastern District crowns, six regional titles and two State Championships (2008 and 2011). He departed to become the Head Coach at Marietta High School in Georgia in 2016.
In his lone season at the helm, Dee guided the Tigers to a regional title and State Championship game appearance last December. He stepped down in January due to health reasons. Dee passed away on February 23rd after a battle with cancer.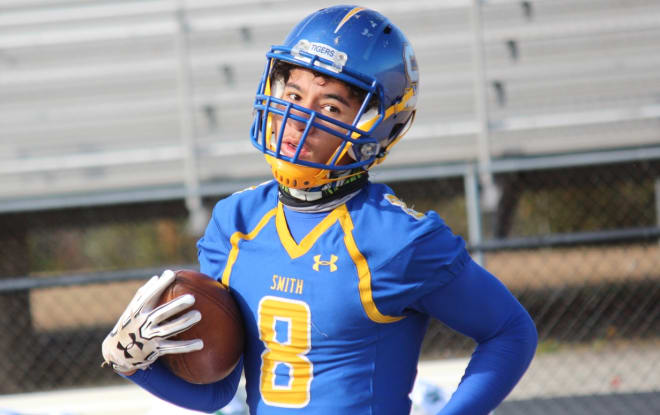 Offensively, the Tigers will look different with a new signal caller for the first time since 2012 as Shon Mitchell started every game from 2013-16. Mitchell, who graduated as the VHSL's all-time leader in passing yards and touchdowns, is now at William & Mary.
Taking over as the new quarterback for the Tigers will be Cam'Ron Kelly, who had a productive sophomore campaign at wide receiver and defensive back for the Tigers. Kelly recently picked up ACC offers from NC State and Virginia Tech.
"You don't replace a guy like Shon because he was such a dynamic player for us. Cam is such a good athlete and brings a different dimension and is more of a runner, so we'll use him to do that, but he likes to throw the ball deep, too," Johnson stated.
"We've got to base the offense more around his skills and use this spring to see what he's capable of doing, not capable of doing and what he needs to grow on moving forward."
Even with some key graduation departures, the cupboard is far from bare on the defensive side of the ball, Johnson's forte. Among the returnees is All-State linebacker Keshon Artis.
"We've got to replace Branden Delbridge, who was our leader back there, and Dekireon Turner. Keyon Watson is going to fit that bill really well. He's a really athletic kid who has flown under the radar because we've had some really good linebackers, but I think people will be impressed with Keyon," remarked Johnson.
"We've also got to replace a d-tackle up front. We're going to continue to do what we've done defensively and the potential is there to be as good as we were last year."
The Tigers are currently riding a 91-game Southeastern District winning streak, having not lost to a foe in Chesapeake or Suffolk since Hickory defeated them in 2006.
"We want them to have ownership. They've got to buy in to this system, which they will. There are heavy expectations. They've also got to know that this is their team," Johnson said.
"We have to get in the weight room and out on the field. So we're going to preach the hard work, the ownership and you're all in. You're working for each other, the guy next to you and working for the team. We'll continue that motto of 'Big team, little me,' that Bill brought. That's what you're playing for because one person is not going to win. The team is going to win."